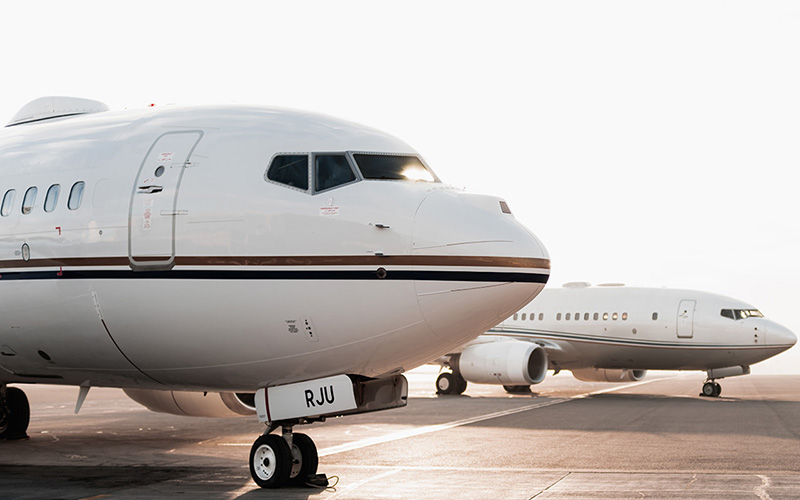 VIP Aircraft Charter Solutions
At RoyalJet, we provide various customized solutions to our VIP charter customers – from ad hoc charter for one-off flights, to block charter for more significant ongoing requirements, to dedicated turnkey aircraft solutions for heads of state and ultra-high net worth individuals as an alternative to full ownership.
Our charter service utilizes our industry-leading fleet of aircraft; available in configurations which accommodate between 12 and 52 passengers. The aircraft features unique elements such as full-size bedrooms, private ensuites with shower facilities, high-speed WiFi for screening of the high-definition video, and special upgrades to allow passengers to arrive at their destinations fresh and rested.
Our service includes end-to-end care from the moment of booking to departure from VIP lounges to an unmatched onboard experience, to arrival at the final destination. Our team handles all logistics, including departure to or from any airport worldwide.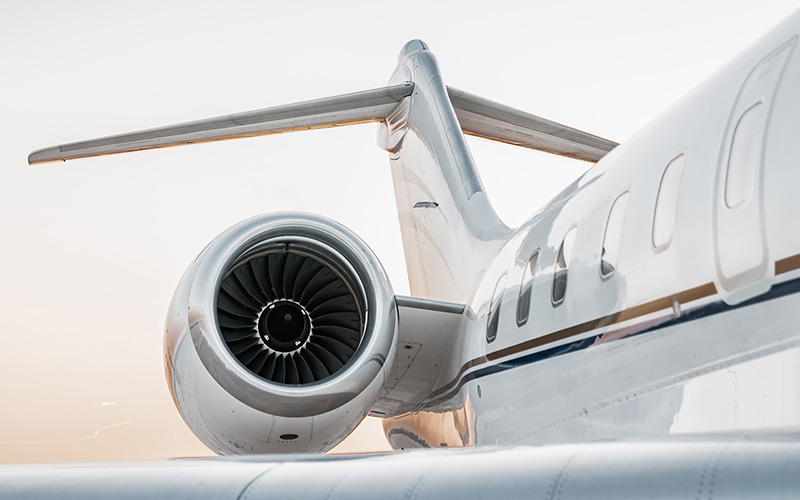 Aircraft Management Solutions
At RoyalJet, we provide VIP aircraft owners with customized turnkey management solutions. Owners can choose a private-only operations solution, with only the owner and the owner's guests being flown, or a commercial operations solution, with charter customers (subject to owner approval) also being flown and charter revenue being generated to reduce overall costs.
Under our private-only operations solution, we offer various aircraft registration options, dedicated crews, and customer care representatives, dedicated hangar space, significant economies of scale and technical expertise, and unique backup options via our large and growing fleet for situations where special mission requirements arise.
Under our private-with-charter solution, we offer all of the above in addition to access to our industry-leading VVIP charter market share. RoyalJet generates up to 10,000 VVIP charter hours per year, which allows owners to generate charter revenue and cover a portion of the fixed and capital costs of their aircraft if they so choose.
Either solution provides owners with access to our almost 20 years of experience in premium private aviation and in managing a fleet of diverse VIP aircraft. We, also, of course, provide unparalleled onboard service to owners and their guests.